Here is my process of creating a pet portrait! First is Mason, a realistic drawing in colored pencil. 
1. I receive a photo from the client.
2. Then I sketch up the drawing very softly with graphite.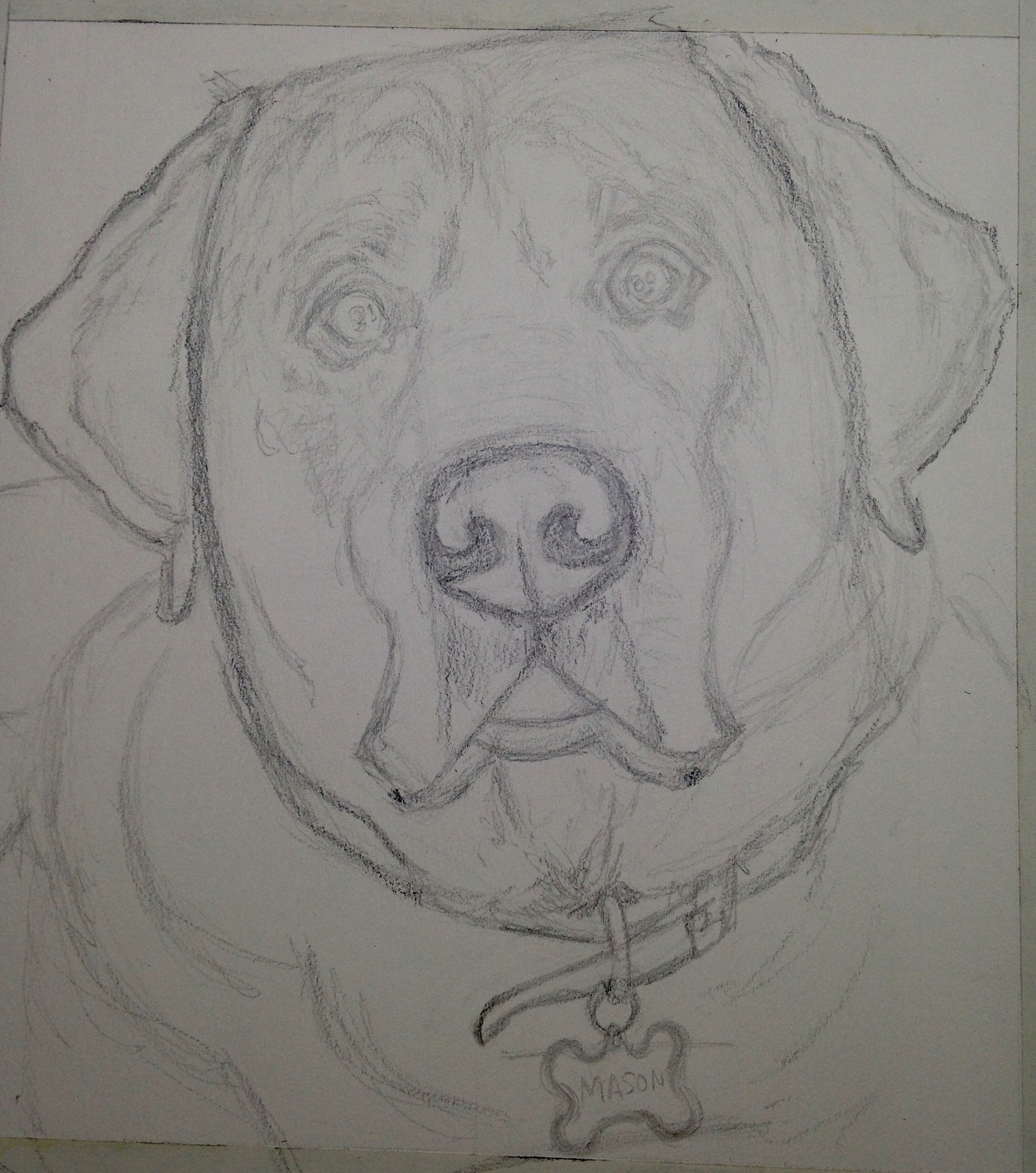 2. Before I add anything else I make sure to draw in the eyes. I do this first because the eyes bring life and personality to the portrait and is one of the most important parts of the process.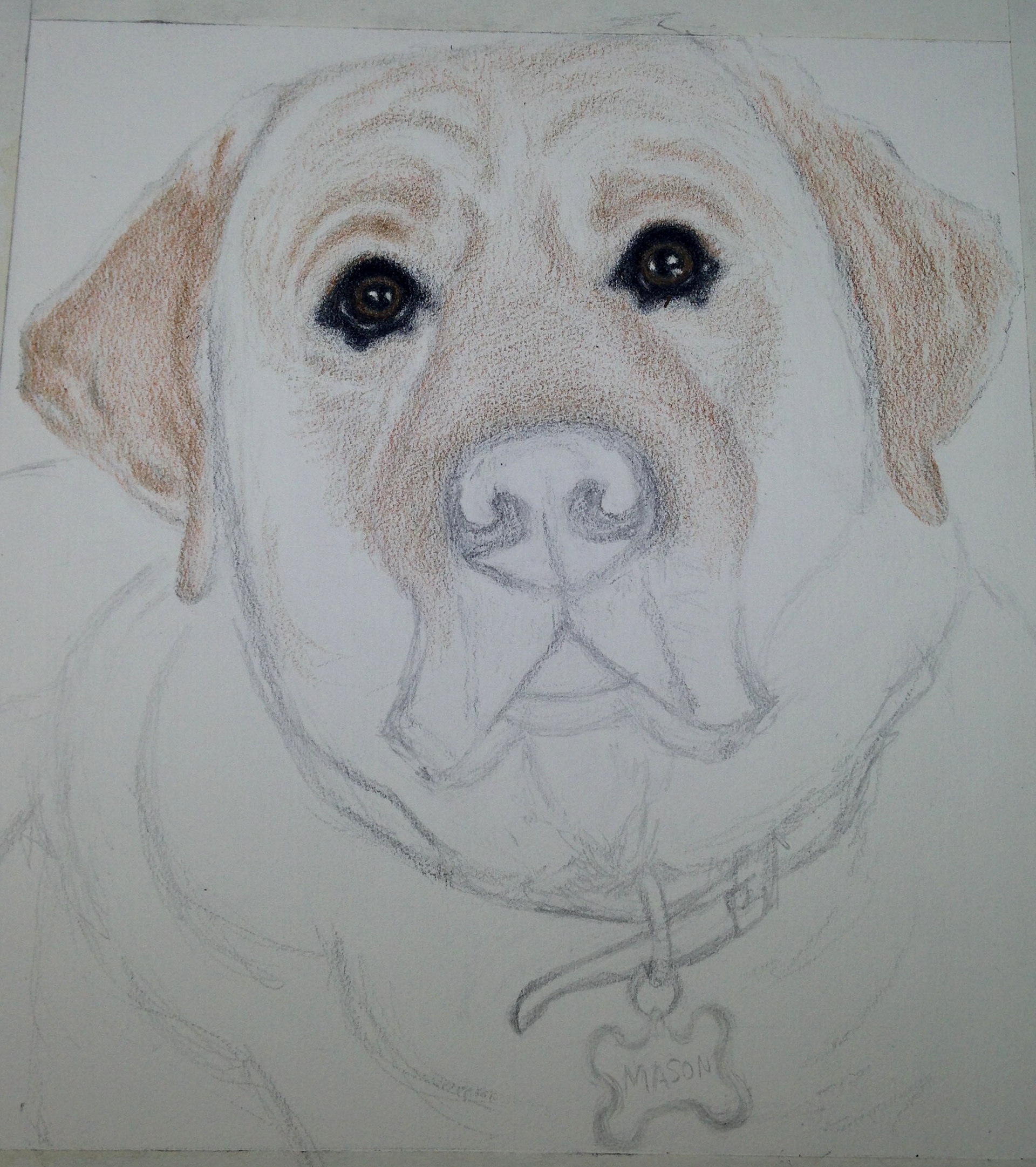 3. Now the fun part- adding color! There are many layers of a colored pencil drawing and that makes the final piece so velvety & rich.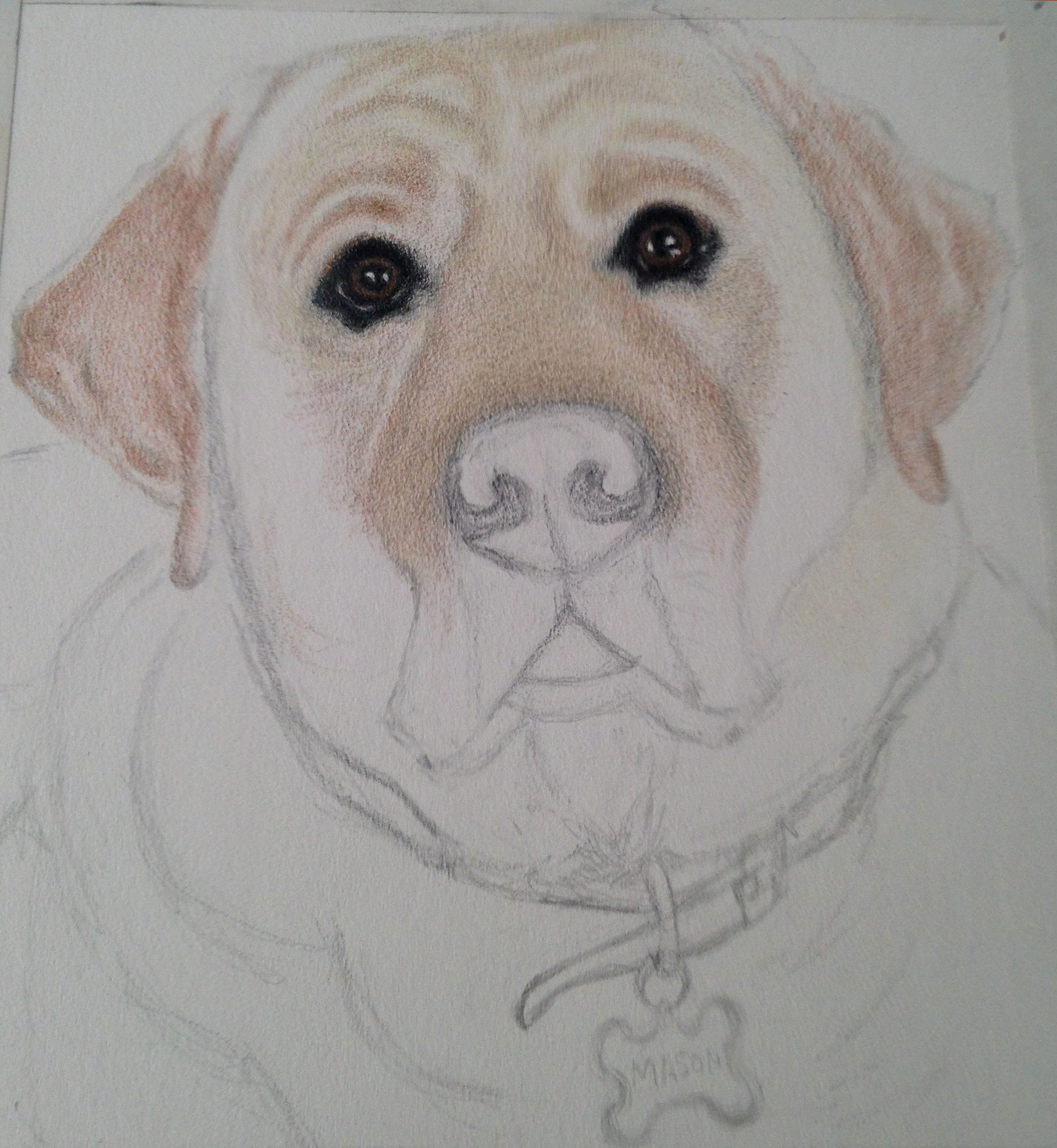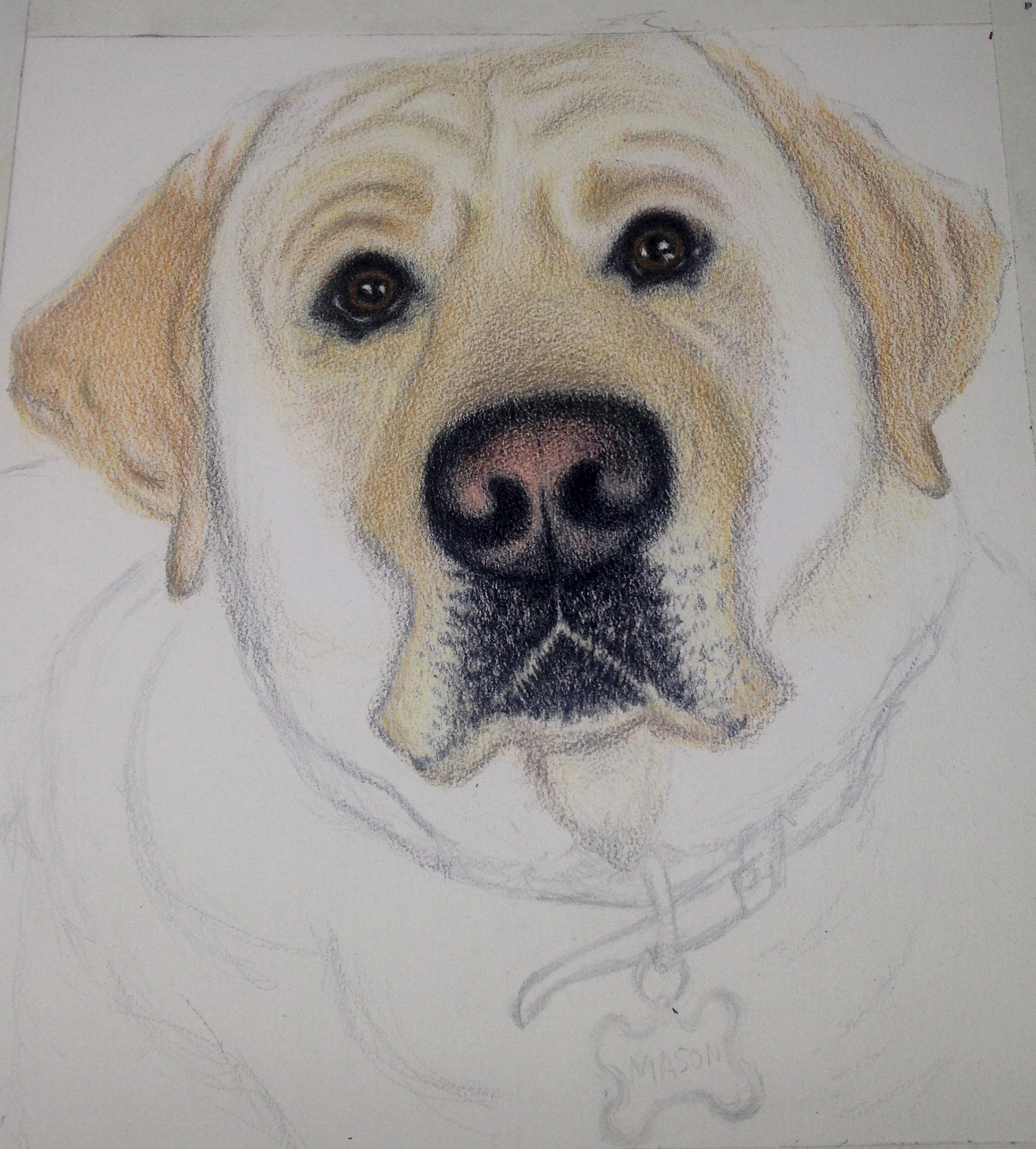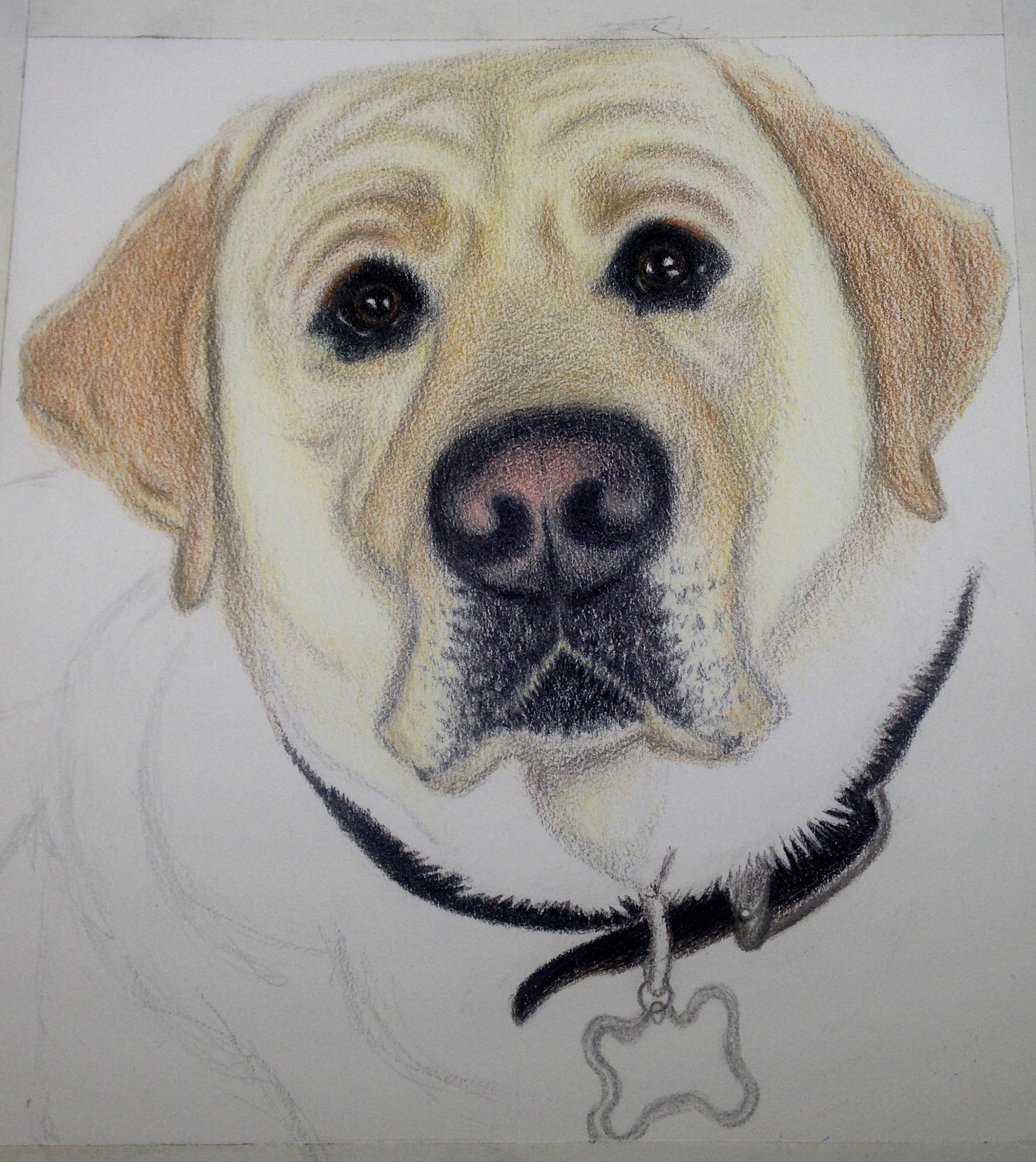 4. Mason's name plate is a deep blue so I made the background the same color to contrast his light, golden fur & add visual unity.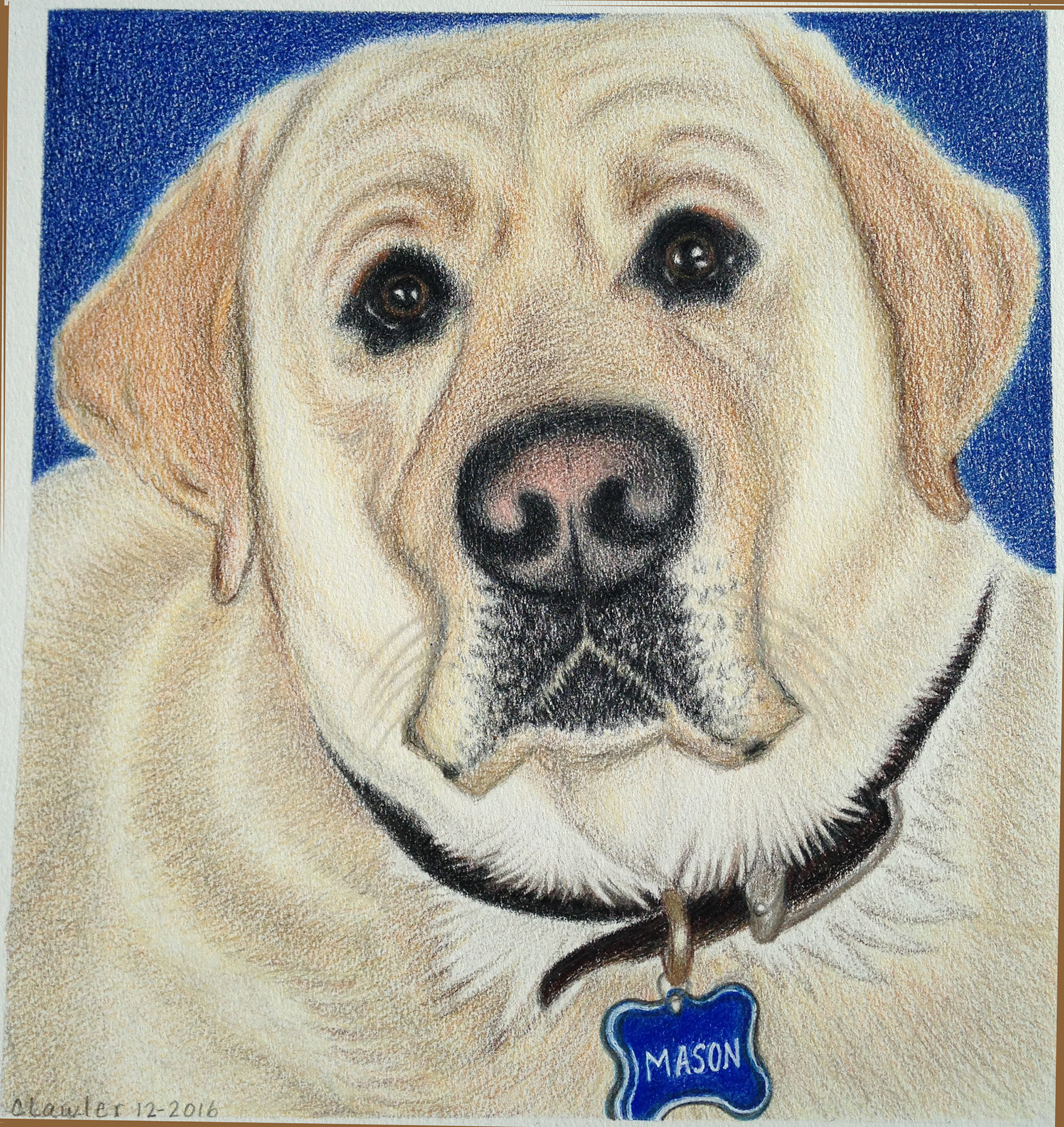 5. And here's the final drawing of Mason!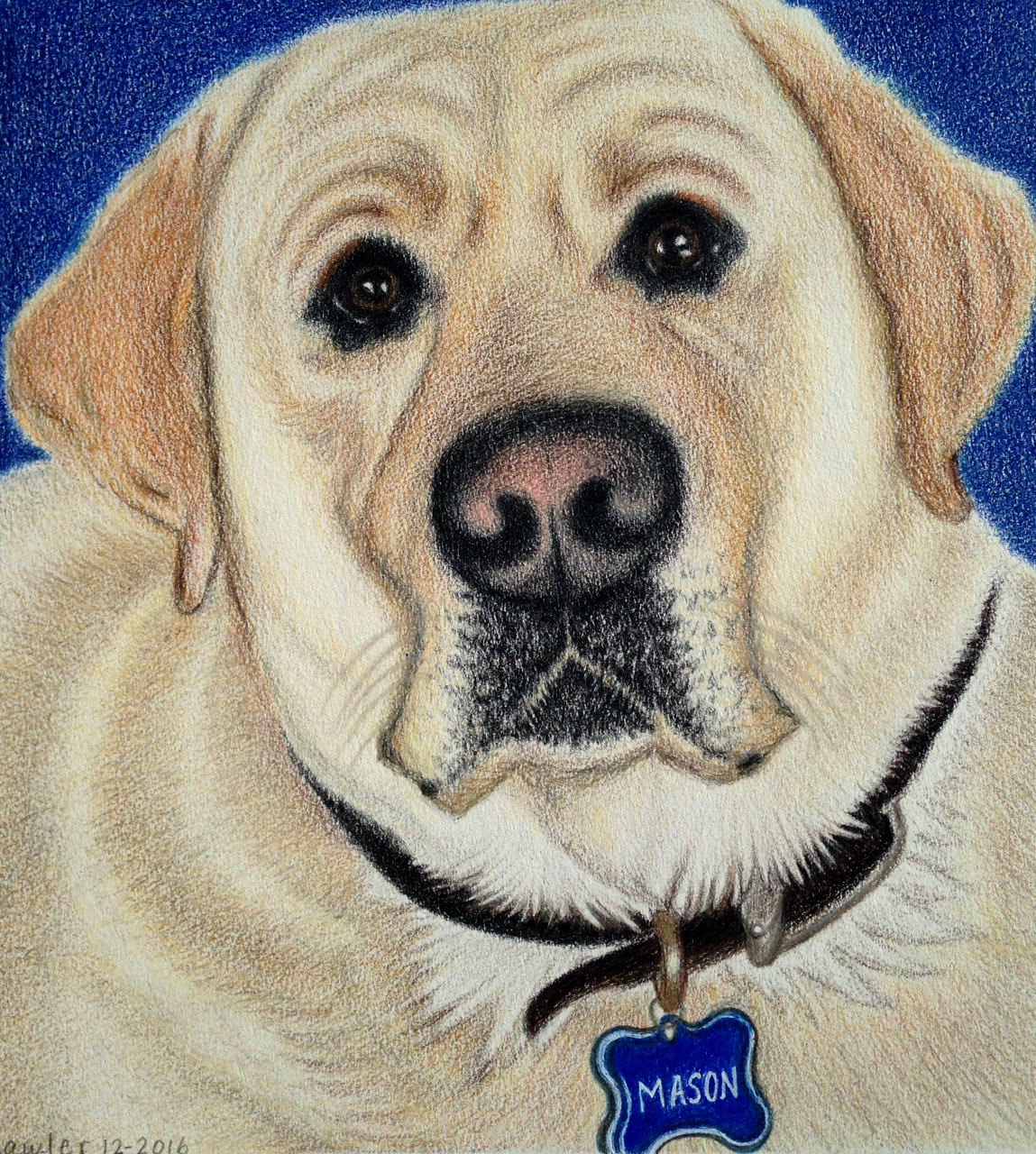 Now here's an example of creating a fun pet cartoon! I use graphite, marker, colored pencil & ink. 
1. Here is the original photo of Logan from the client.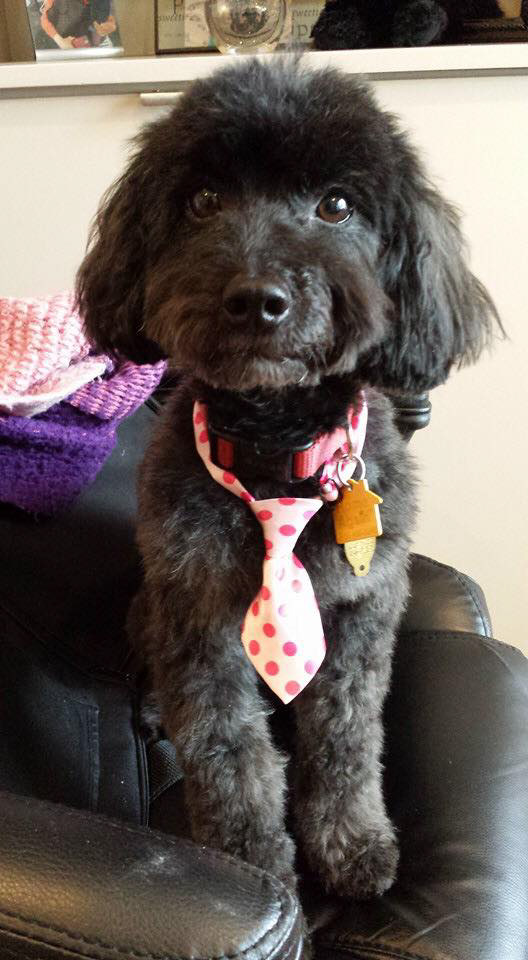 2. Just like the colored pencil drawing I start with a light sketch in graphite.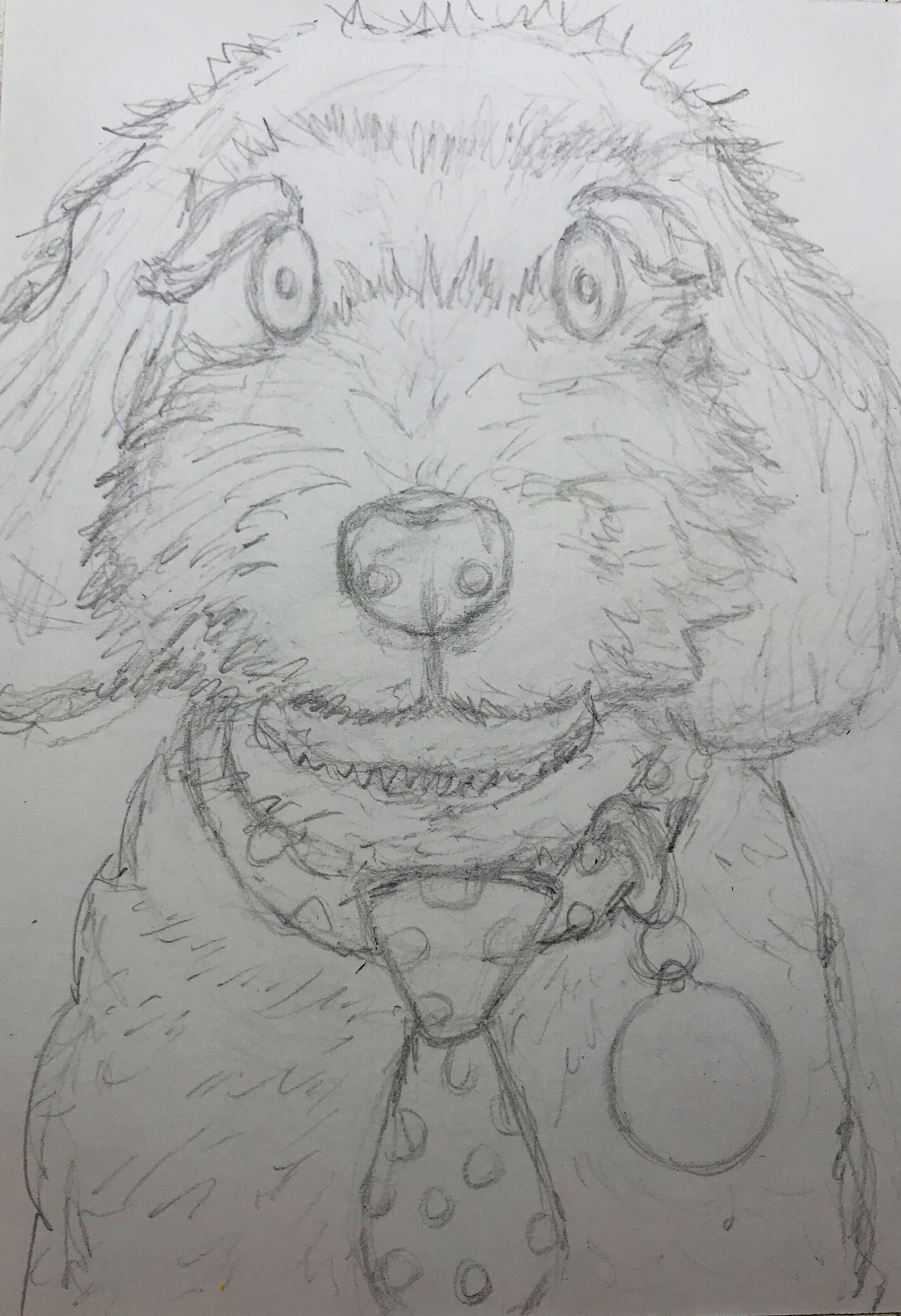 2. Once I have the proportions right I add colored pencil and erase all the graphite. This cleans it up!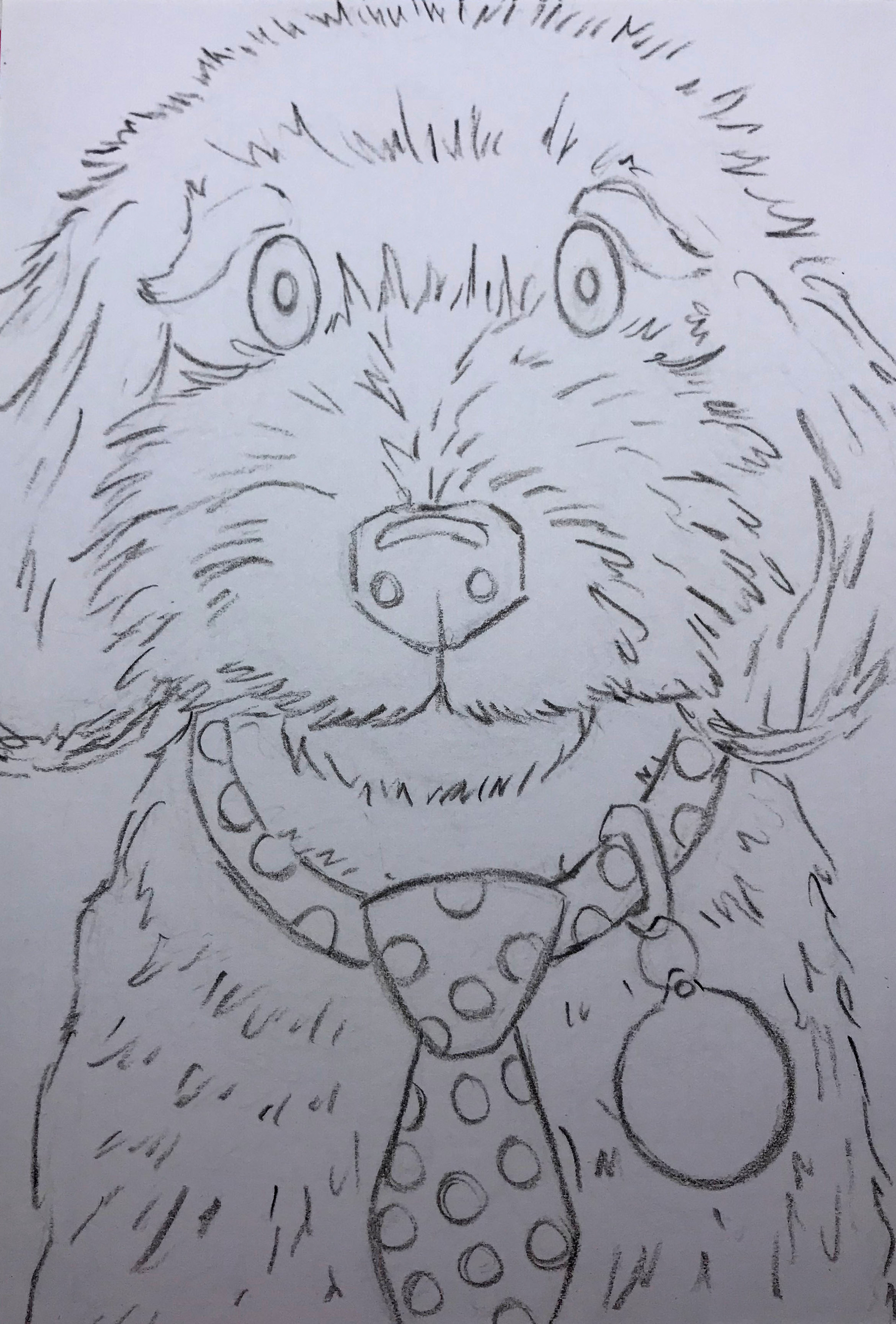 3. Now I add marker for color.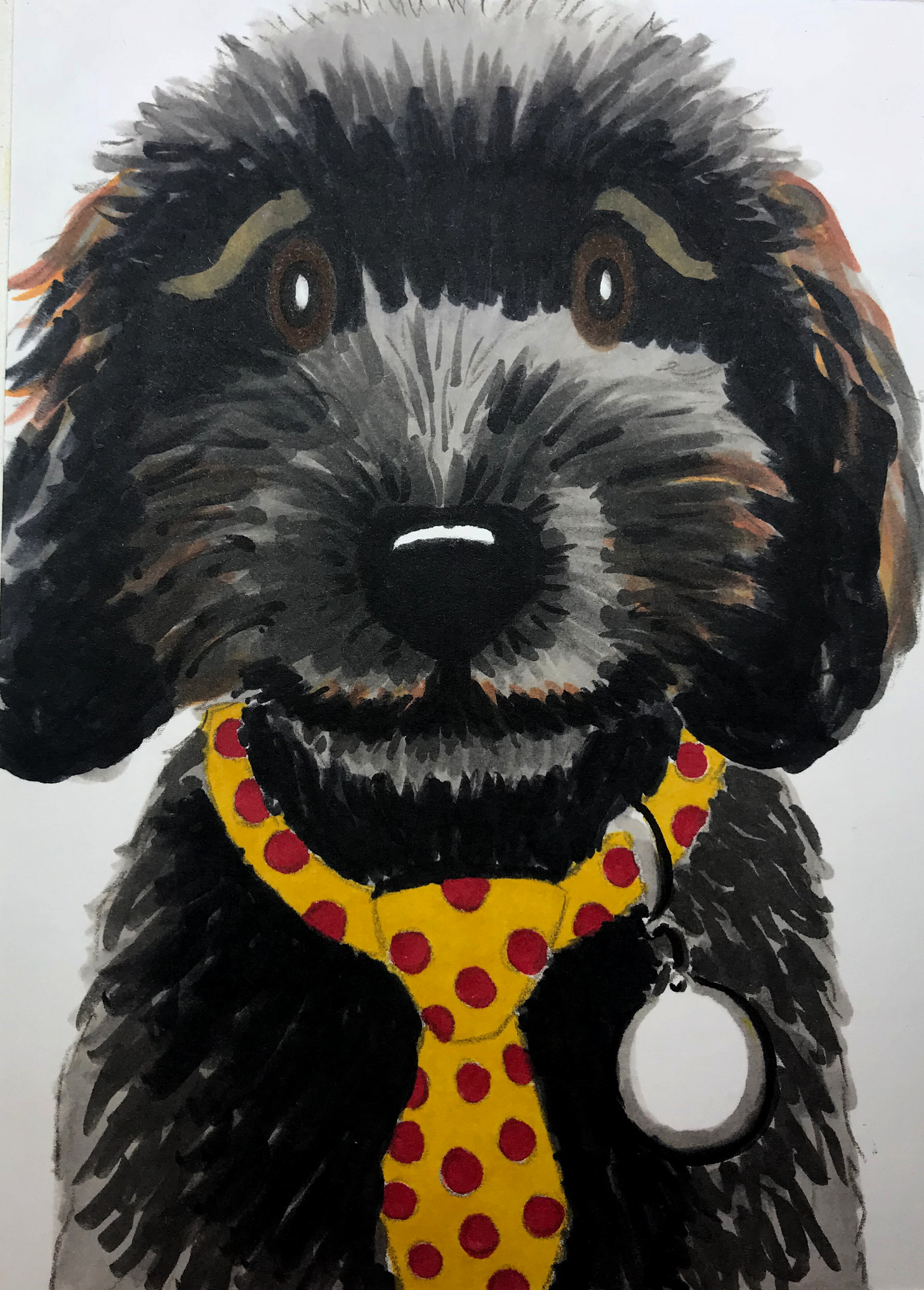 4. Here I add colored pencil for texture.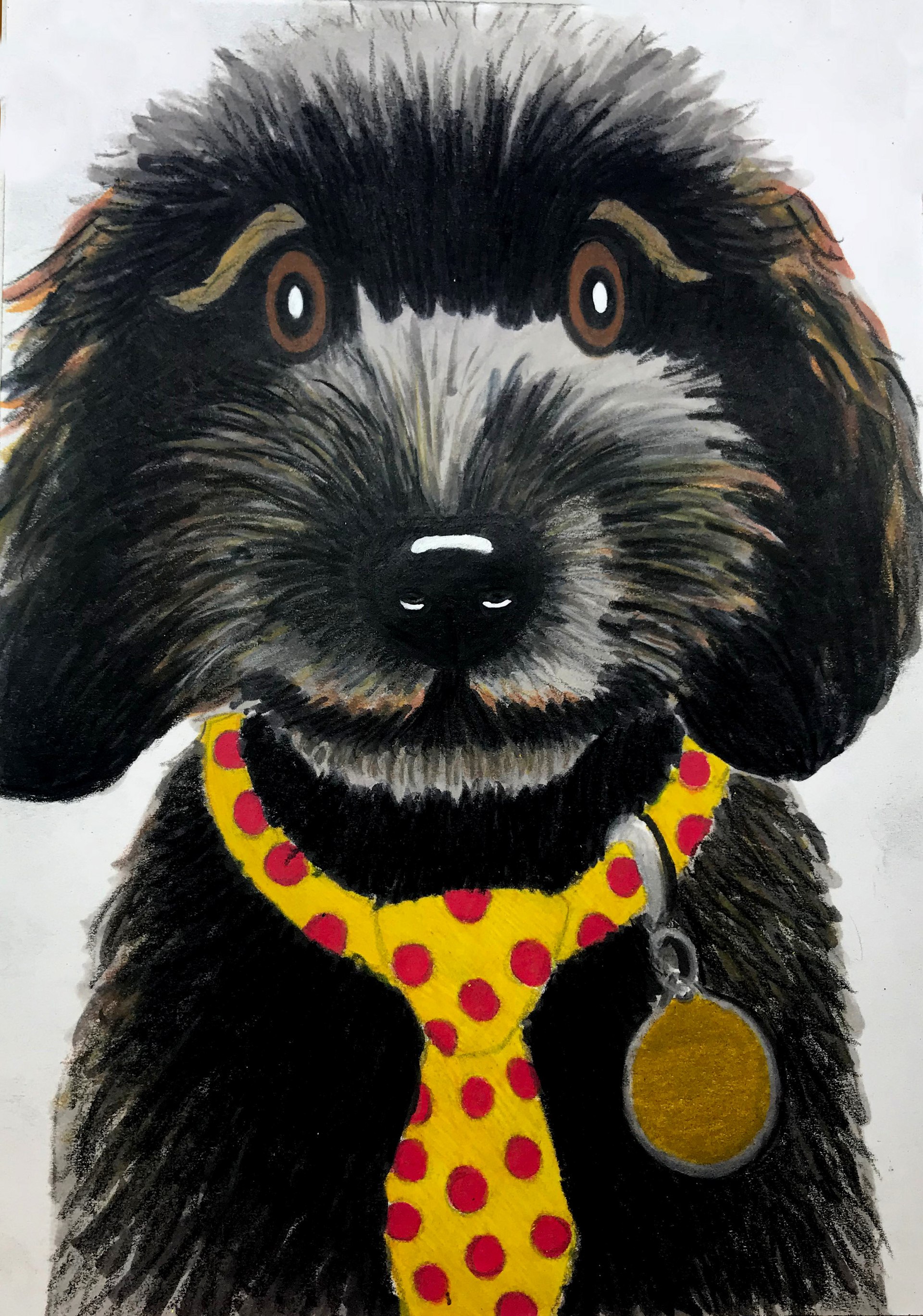 5. Now I add black ink for details & white gel pen for highlights. 
6. Finally red marker is painted in to create a bright & happy background!